Turning CO2 into stone since 2012
"What if we could turn CO2 into stone?"
2006
That's the crazy question that started Carbfix in 2006. Nature already stores CO2 away in rocks underground. We wondered if it would be possible to replicate and accelerate this natural process by dissolving CO2in water and injecting it into the earth. Our story.
Click on the picture to find out what happened in 2006 👇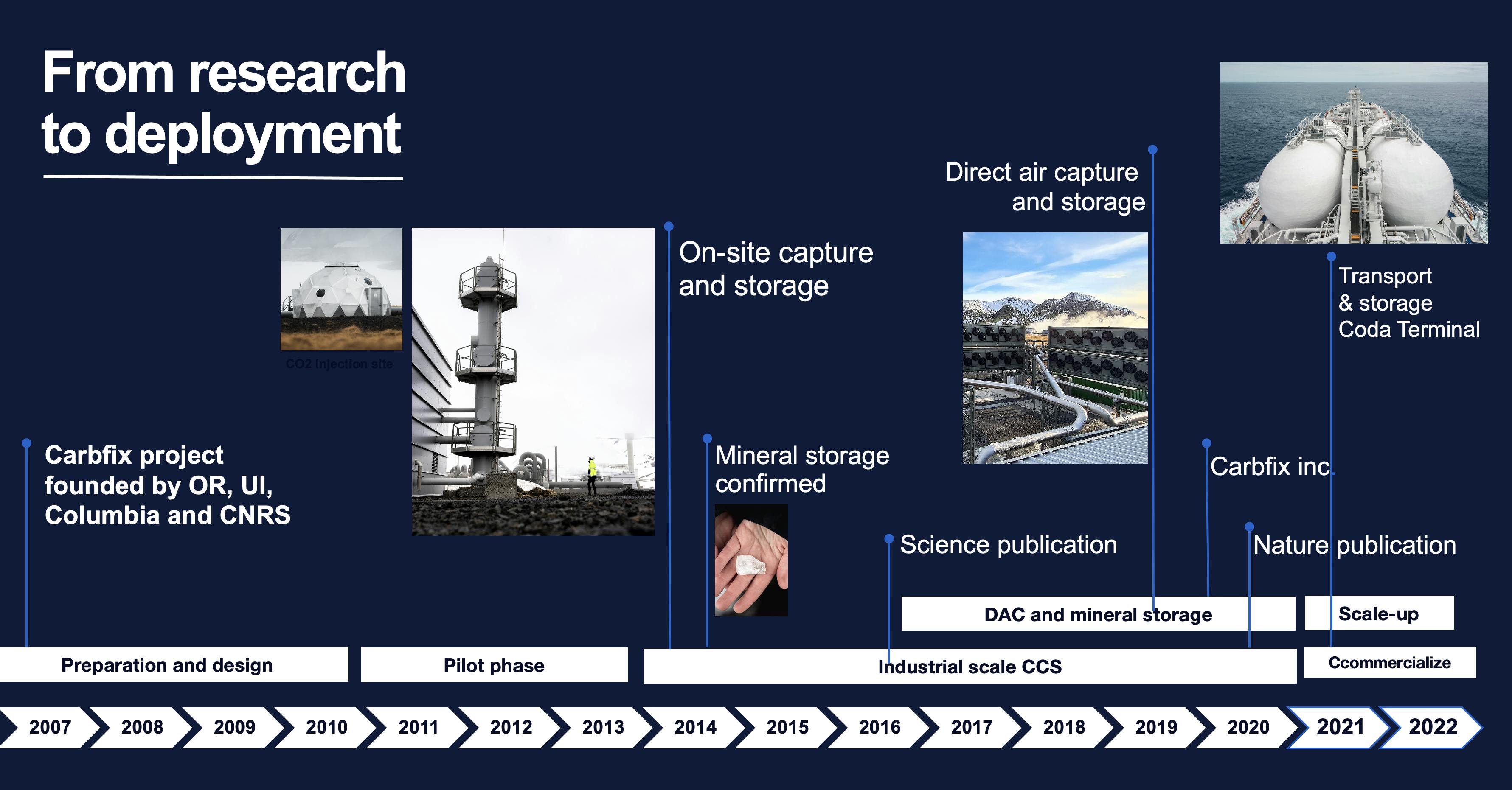 2012
By 2012 we were ready to start pilot injections on Hellisheiði in Iceland. It was an exciting point in our history but by no means an easy task. How it works.
Click on the picture to find out what happened in 2012 👇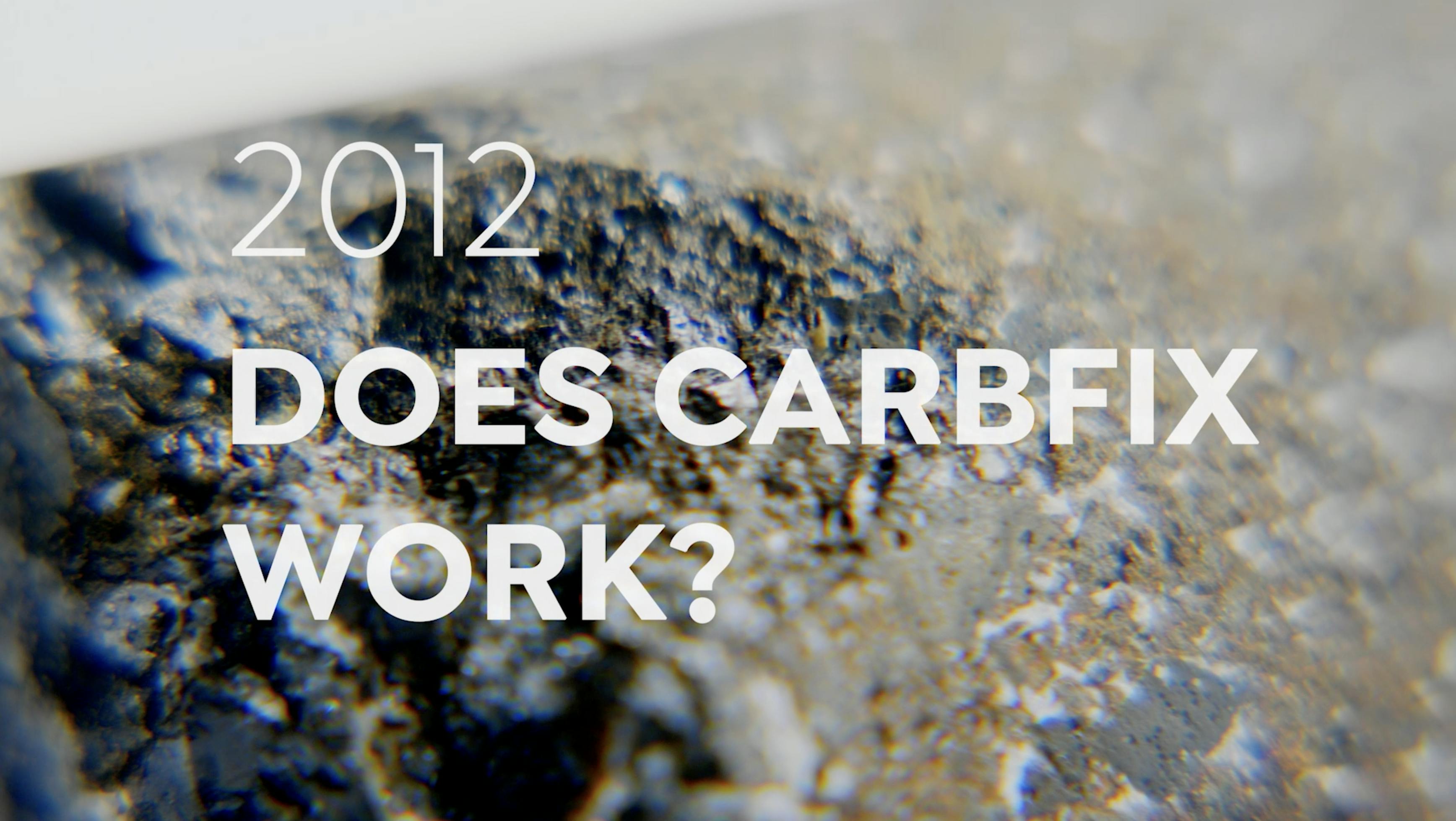 2016
Our analysis revealed that over 95% of the CO2 injected underground had turned into stone within 2 years. World-wide recognition followed in 2016, when the results were published in a peer-reviewed paper in Science magazine, confirming the rapid mineralization of CO2. Here you can access all available Scientific Papers the Carbfix team has published over the years.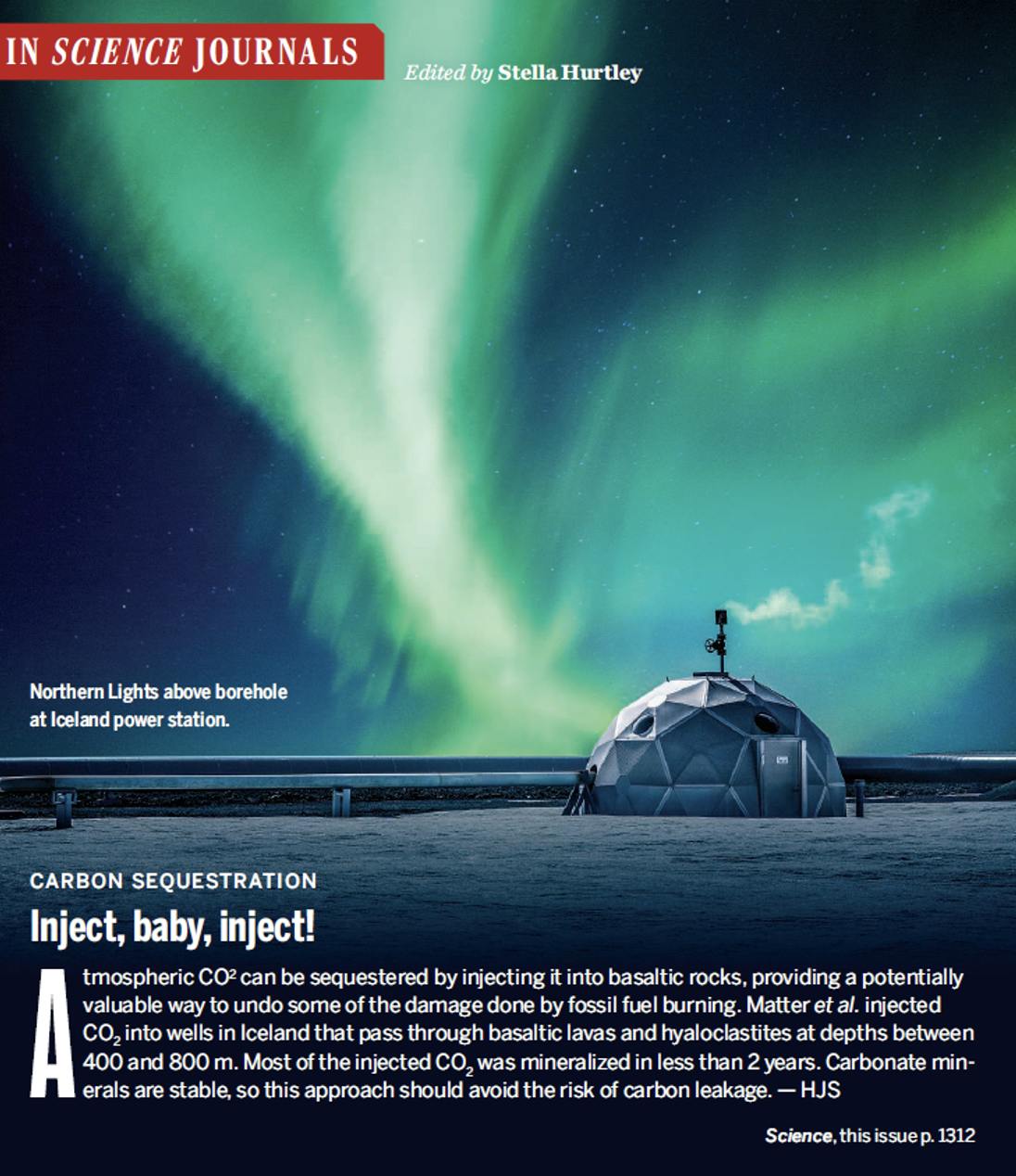 2022
After ten years of successfully applying Carbfix, we are set to significantly scale up operations. Our solution can not only be applied in Iceland, but anywhere where there is access to water and suitable rock formations. Theoretically, the Earth's basalts could safely and permanently store all the CO2 needed to reach our climate goals. Where does it work?
In addition to the primary goal of reducing emissions, carbon capture and storage must play an important part if we are to reach our climate goals. Carbfix offers a solution that enables us to safely and permanently mineralize CO2 in places where other solutions are not possible or economical. Overview of projects around the globe